AN EXCITING GLOBAL DESTINATION THAT
ASIA HAS BEEN WAITING FOR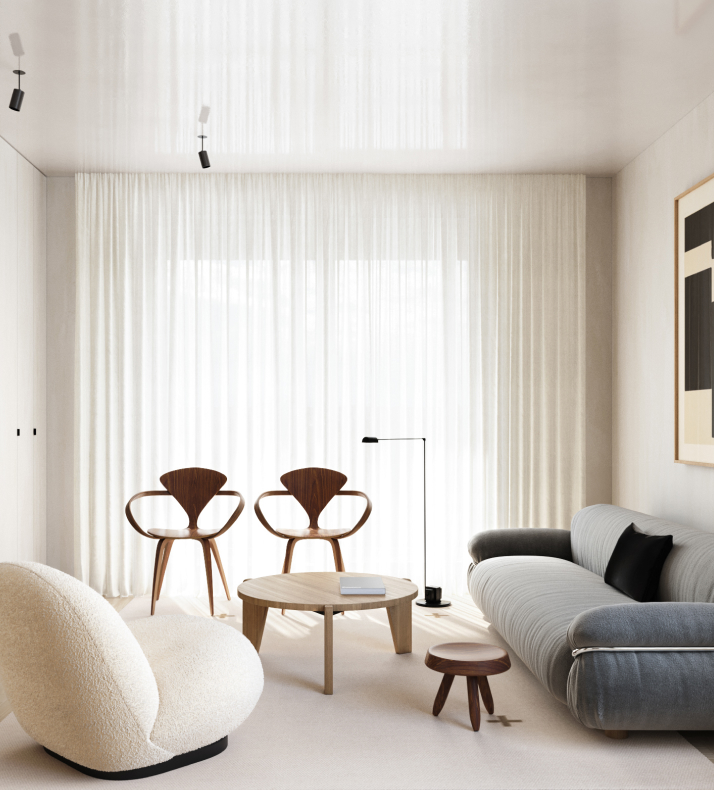 Client Masterise Homes
BEAU AGENCY 2022
PROJECT The Global City
SCOPE OF WORK UI/UX Design
(01)
An exciting global destination that asia has been waiting for. The largest outdoor fountain in South East Asia
(01)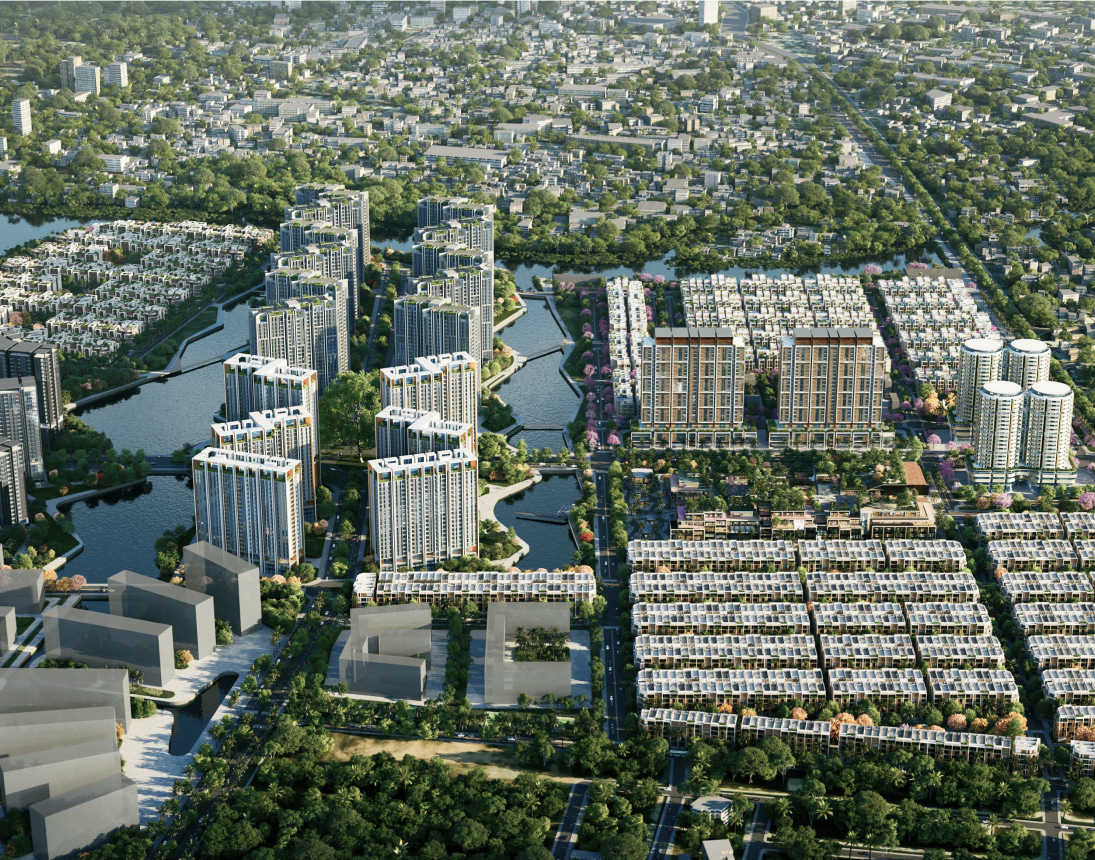 Project overall
The Global City is the first internationally standardized urban complex development in Vietnam, designed and planned by the world-renowned architectural firm Foster + Partners from the United Kingdom.
Encompassing a vast area of 117.4 hectares, this project will become an iconic urban hub in the entire Southeast Asia region, offering a comprehensive range of amenities alongside residential spaces. These amenities include high-rise and low-rise apartments, villas, schools, healthcare and administrative facilities, world-class commercial centers, and various other conveniences, all contributing to the creation of a sustainable and integrated urban complex.
The Global City represents the visionary commitment of the international real estate developer, Masterise Homes, in pioneering global real estate standards in Vietnam.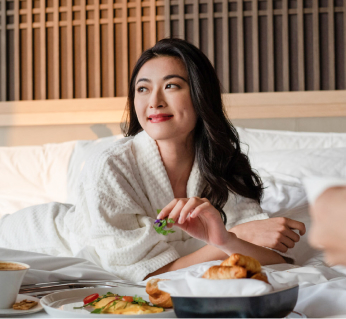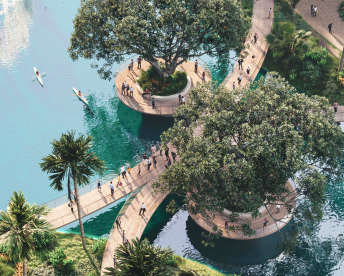 The Global City is constructed with the vision of becoming "The New Center of Ho Chi Minh City"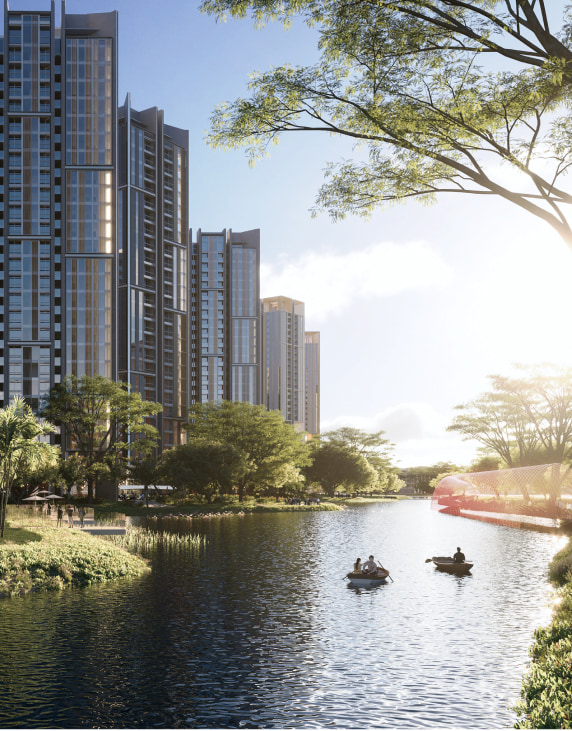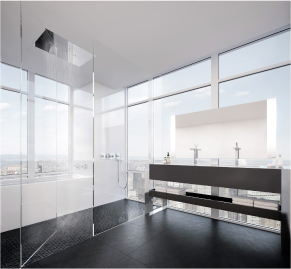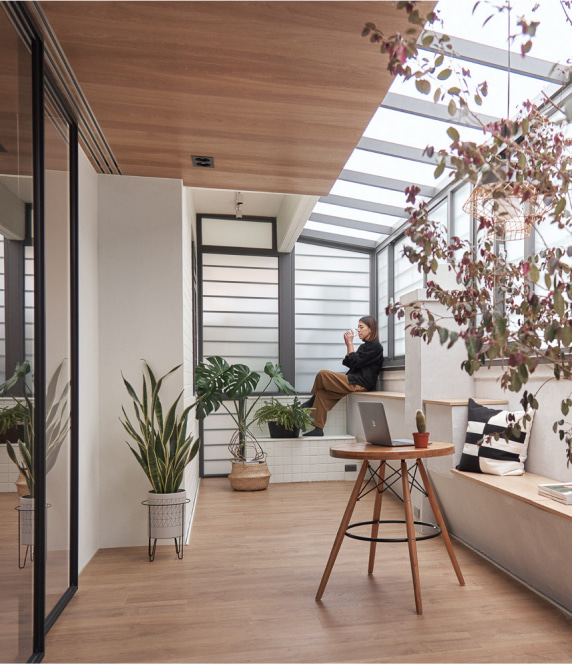 (02)
Unique
selling points
(02)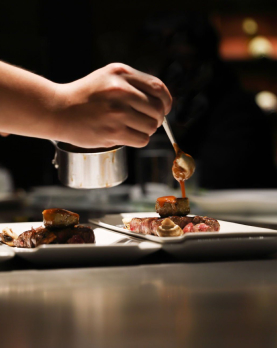 01
Experience an international standard of living, embracing diverse cultural backgrounds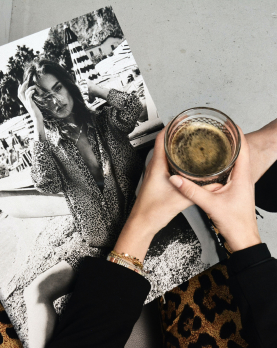 02
A residential community of accomplished individuals
03
Credibility from the development partnership of Masterise and Foster + Partners
01
Diversification of
layout presentations
02
Specialized information
navigation system
03
Optimized presentation
of images and content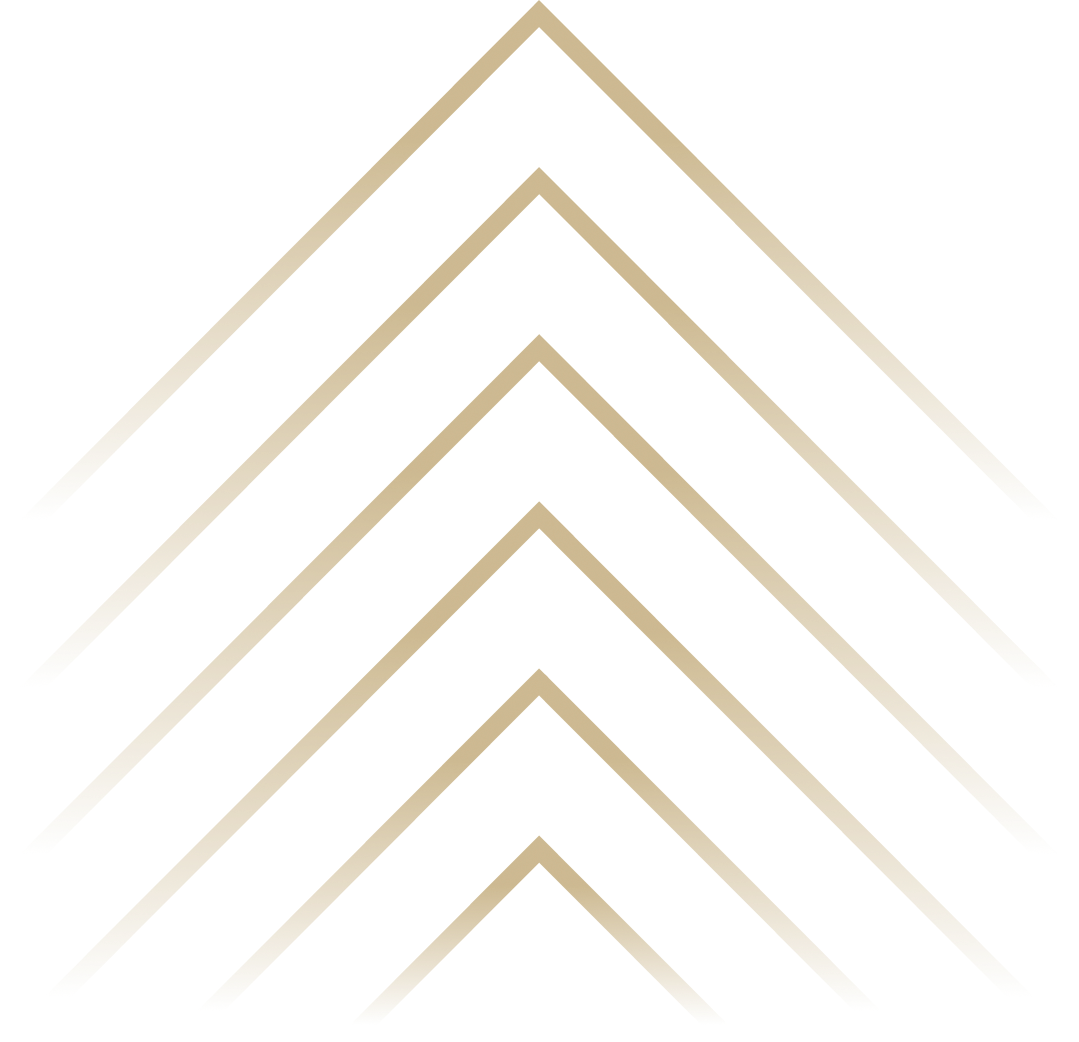 (04)
DESIGN SOLUTION
01

Diversification of
layout presentations
(04)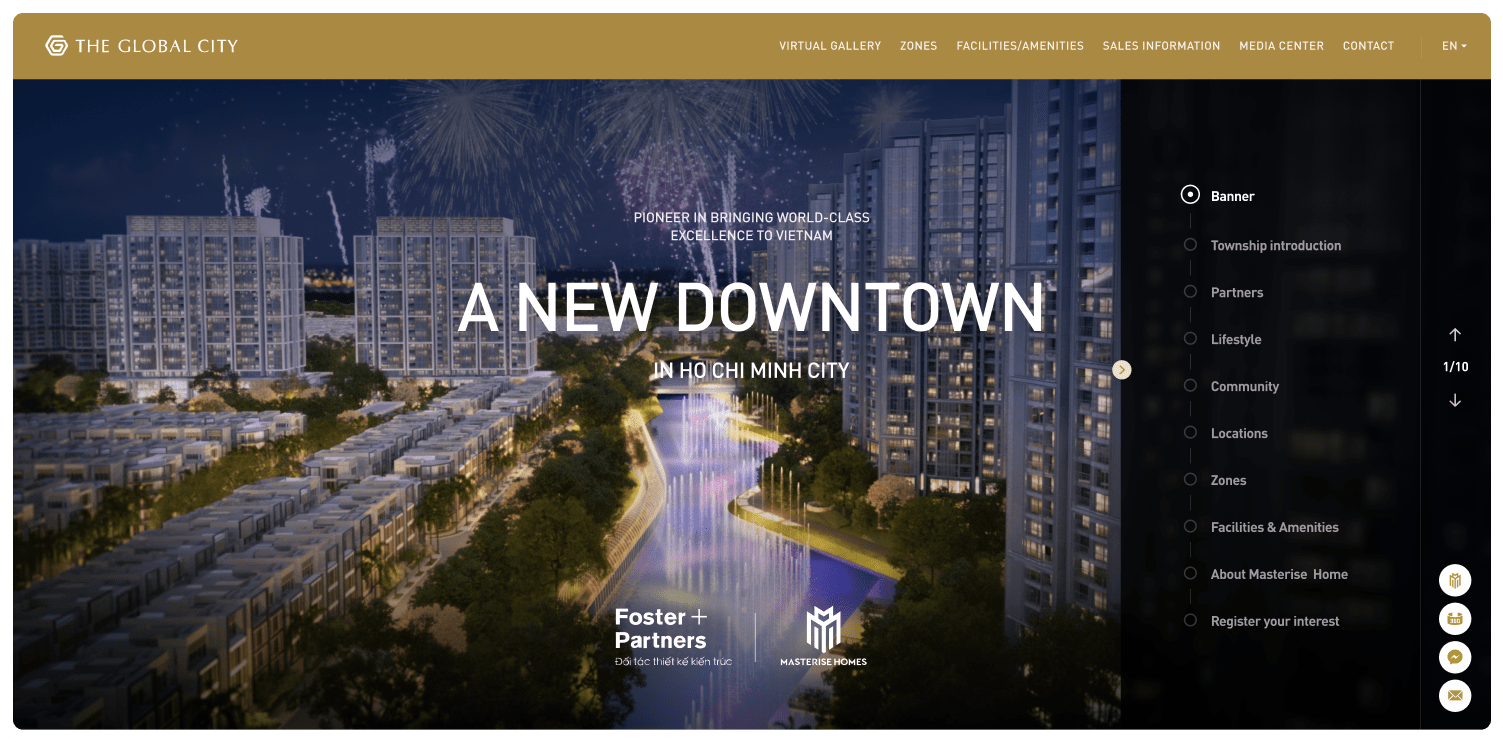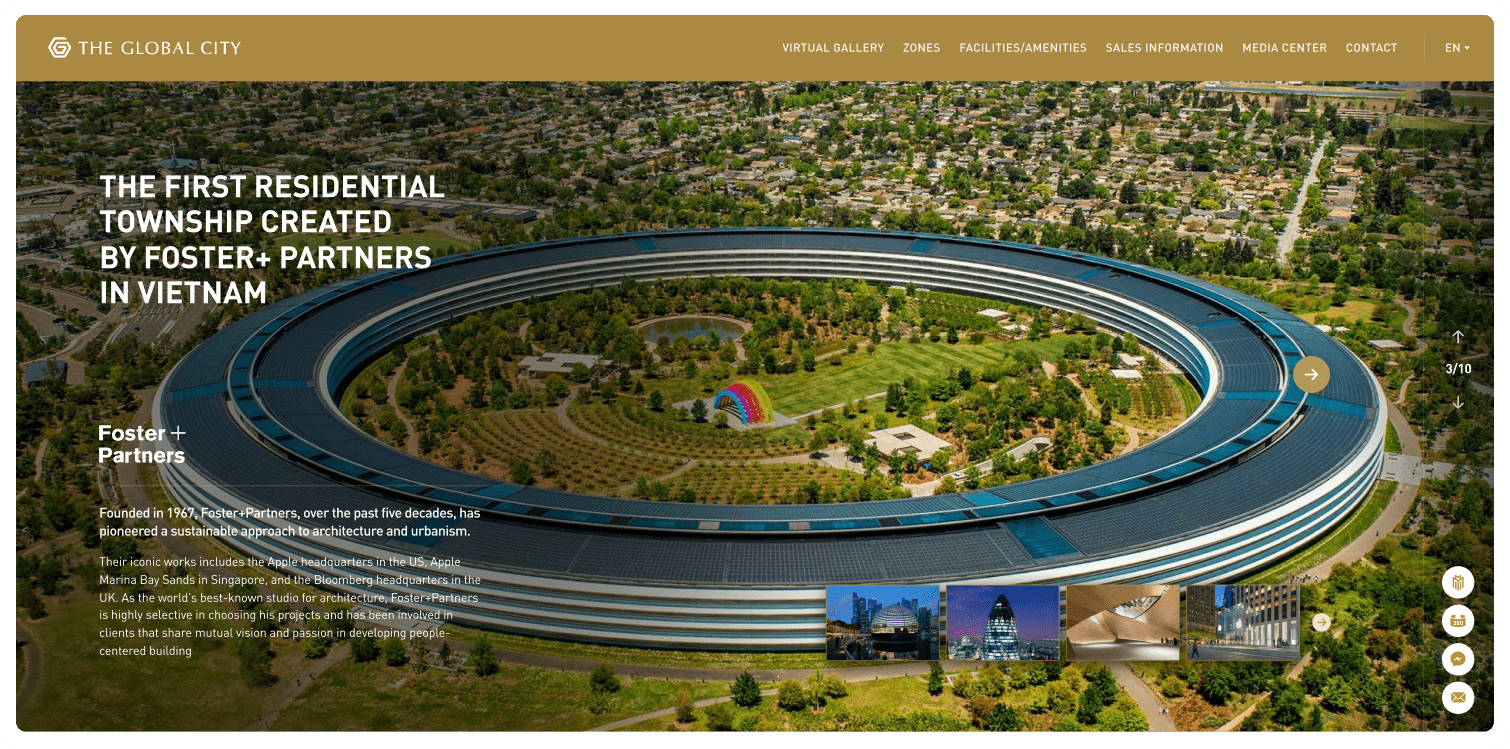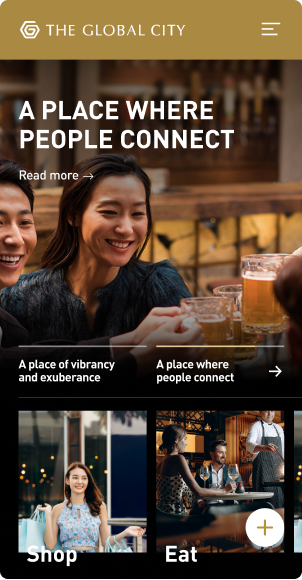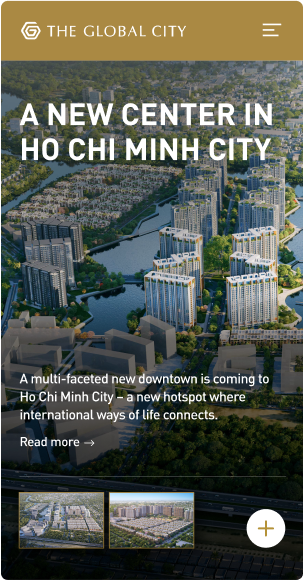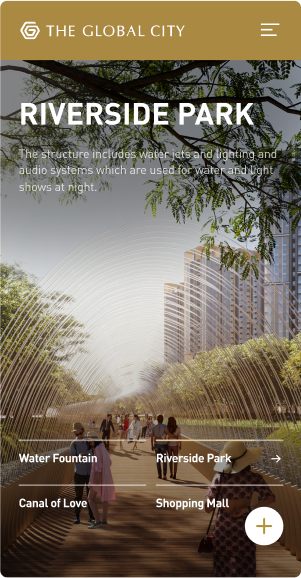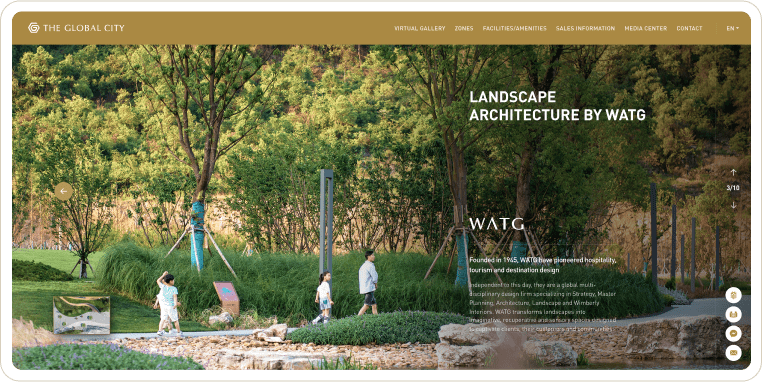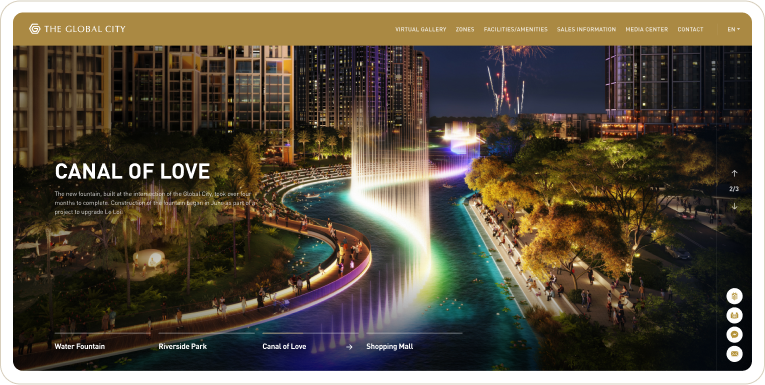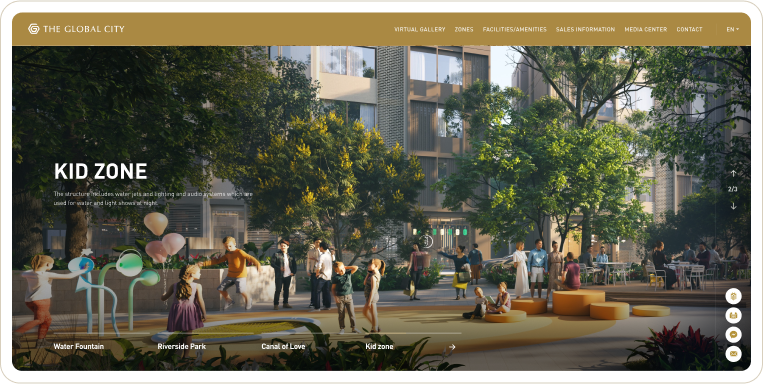 (05)
Design Solutions
02

Specialized information navigation system
02

Specialized information navigation system
(05)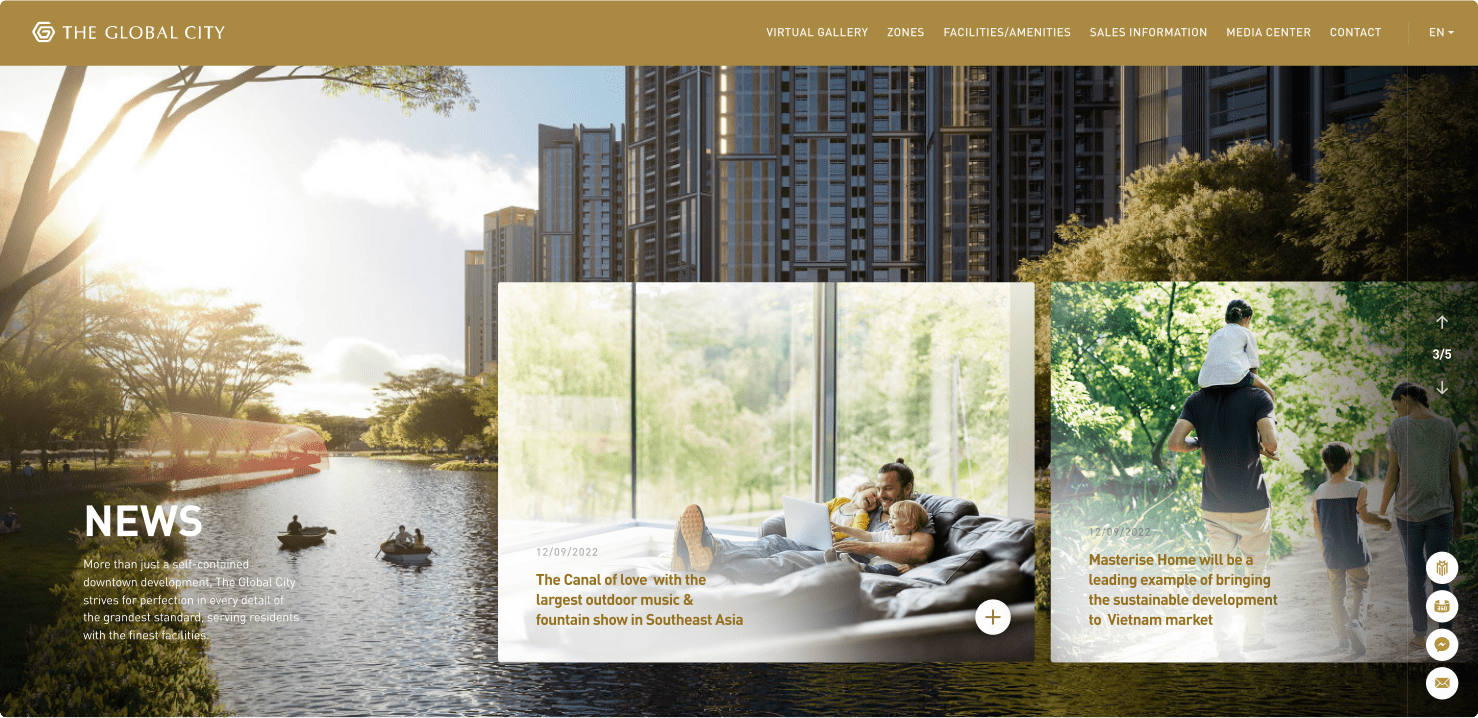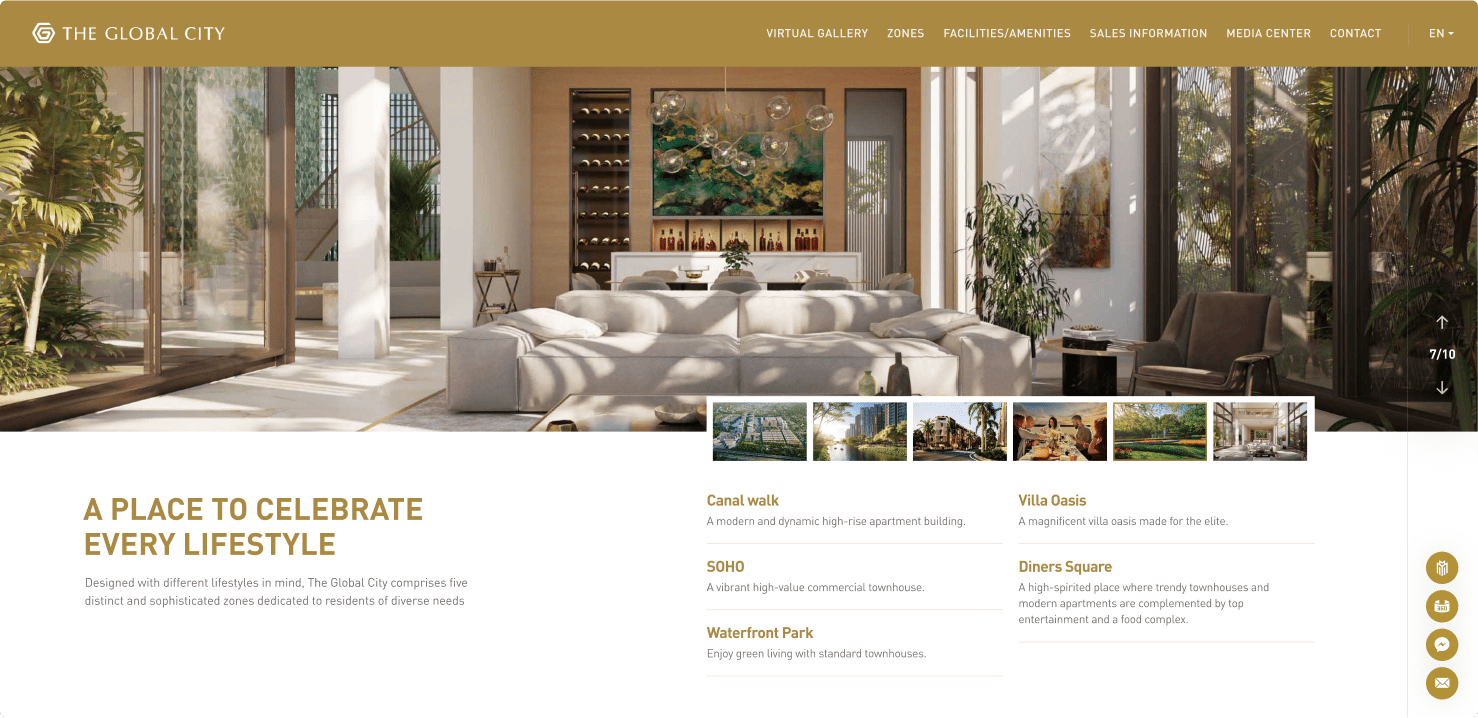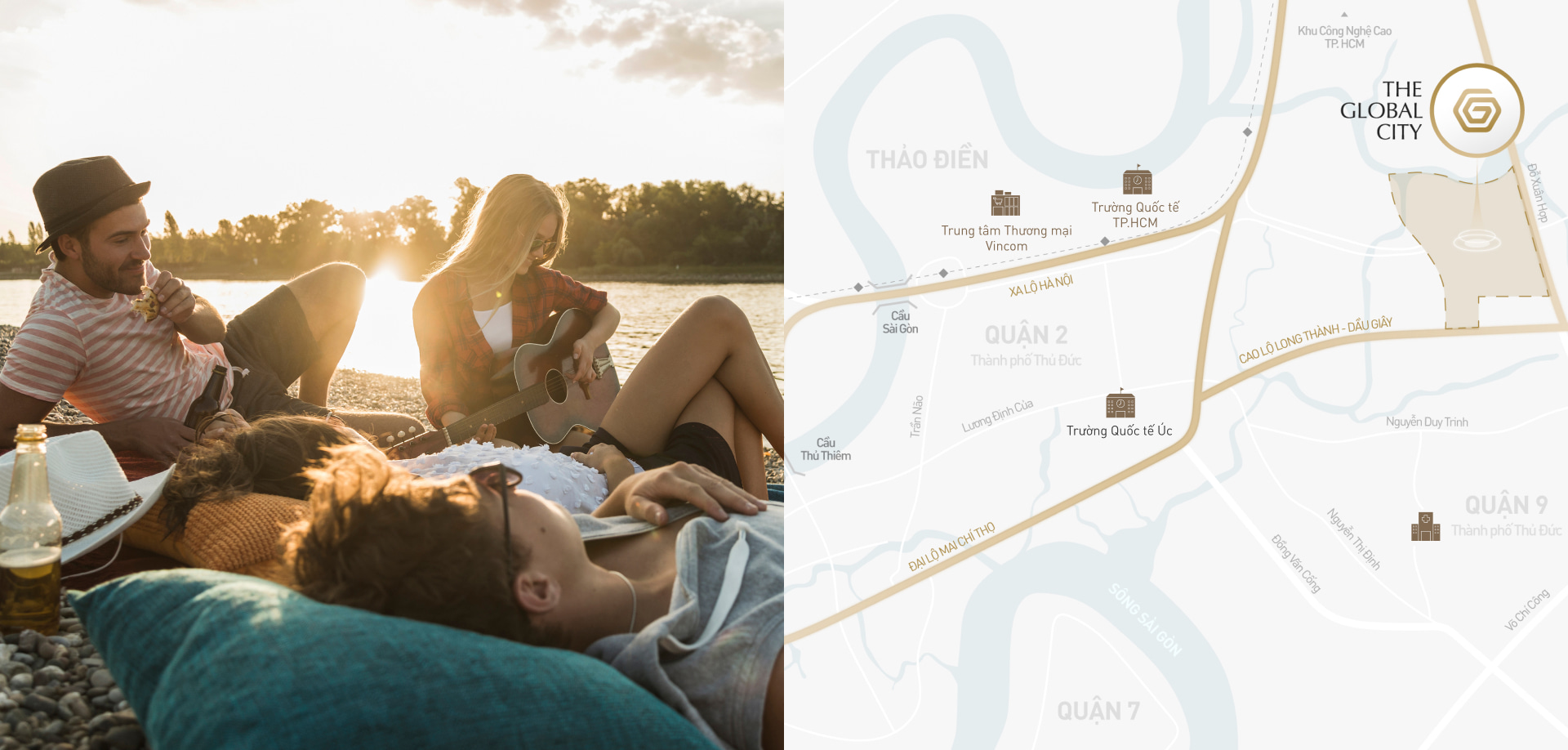 (06)
Design Solutions
03

Optimized presentation of images and content
03

Optimized presentation of images & content
(06)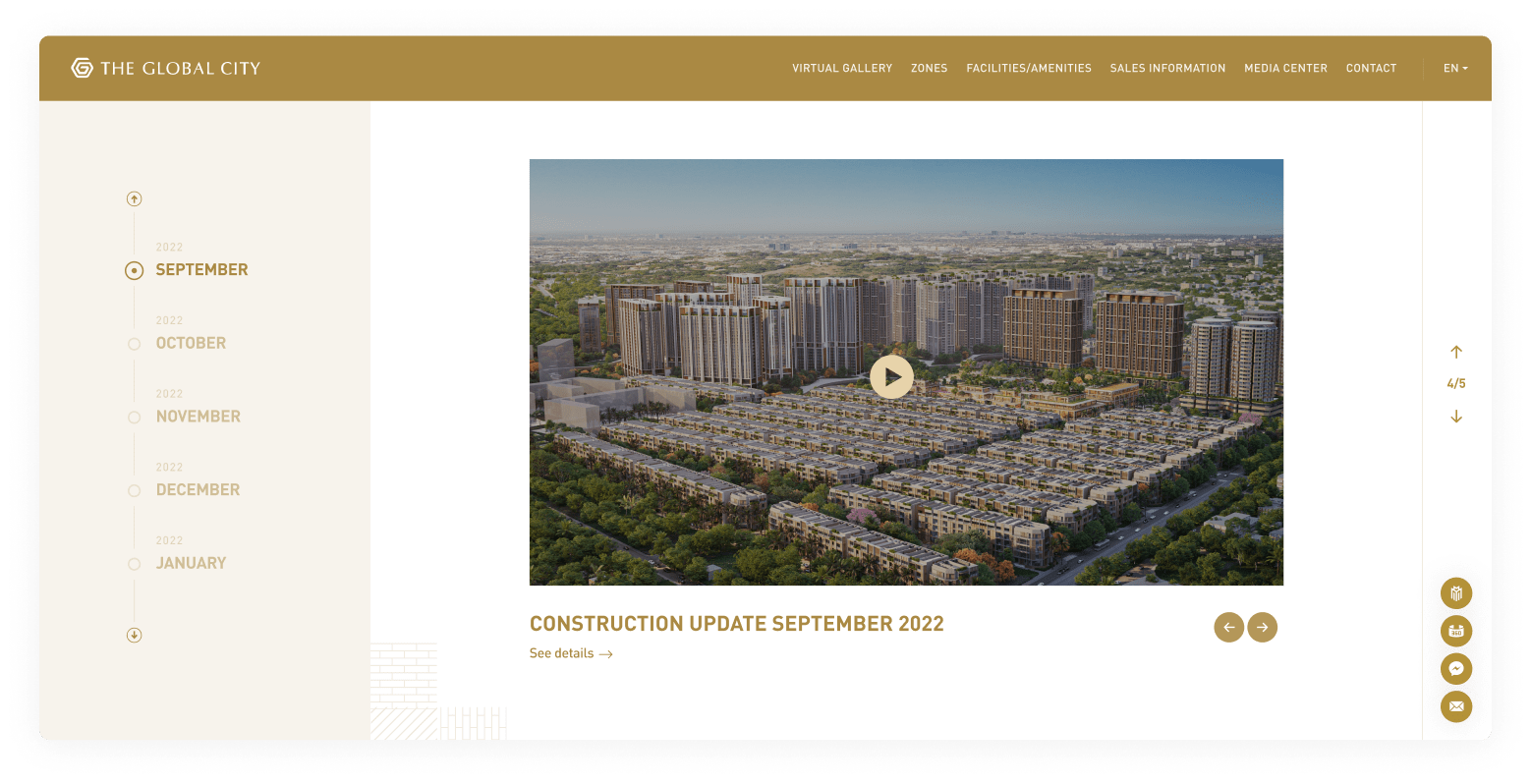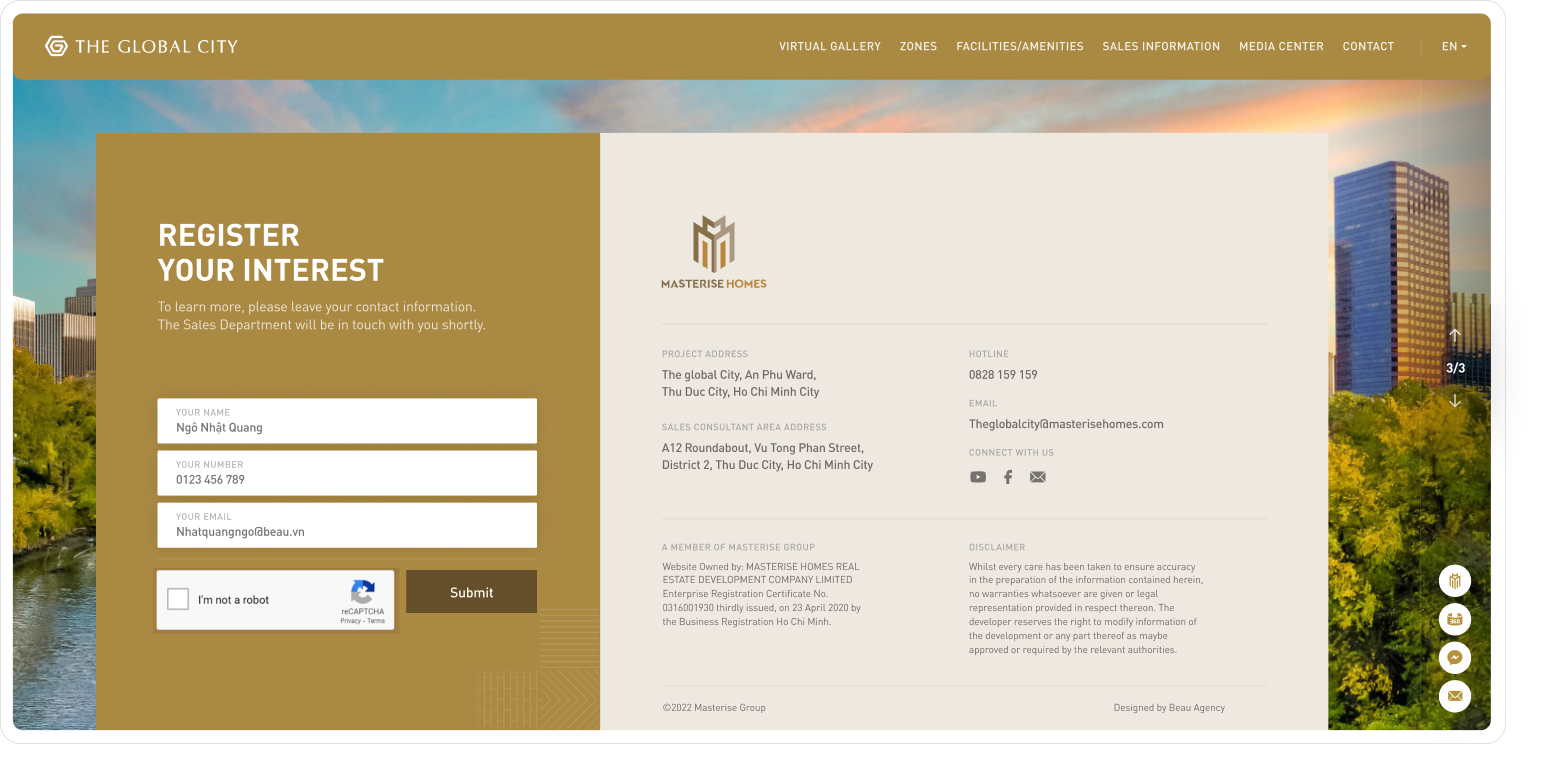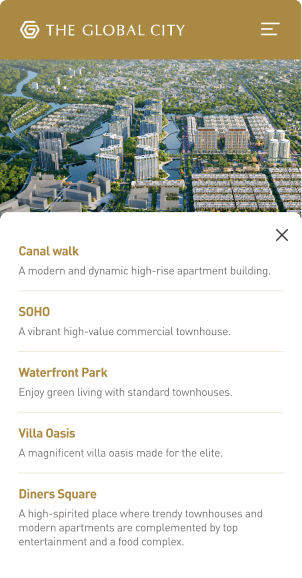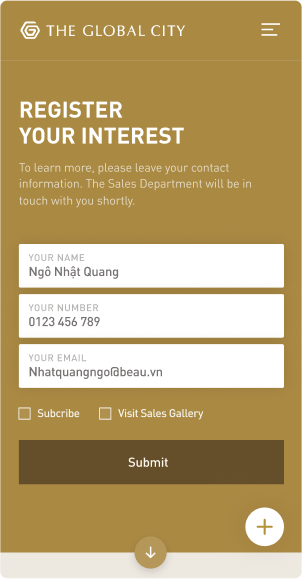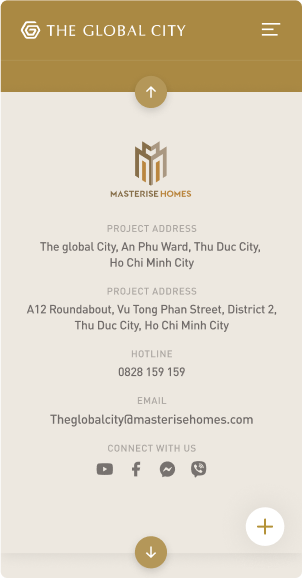 Creative director Phạm Hoàng Hà
content director Lưu Kiên Định
Project manager Nguyễn Huy Long
account executive Bùi Thị Hòa
UX/UI designer Đỗ Tuấn Minh
TYPE designer Ngô Nhật Quang
Graphic designer Quách Đông Duy Anh
WEB DEVELOPER Nguyễn Quốc Khánh